Craig is the 2019 Yorkshire Region President of the Professional Speaking Association.
Testimony to this performance is the 2017 Finalist status achieved at the Professional Speaking Association (PSA) Conference and subsequence 2019 role as President of the Yorkshire Region of the PSA.
Suitable for a whole range of business audiences. From team events to award ceremonies and business conferences. Craig will inspire real-world benefits for your audience in an enjoyable and compelling approach.
Book Craig For Your Event Today
Want Better Answers? Ask Better Questions!
Meltdown in Company Sales? Staff Morale? Even Personal Resilience?
Having the courage to ask the right questions will lead you to feel invincible.
In this keynote speech, Craig will prove how you can advance from the negative. Exposing simple and explicit techniques, you too can deliberately and consciously "choose your mood".
It's powerful. It's personal. And it's practical!
Download Speaker One Sheet
Event Booking Form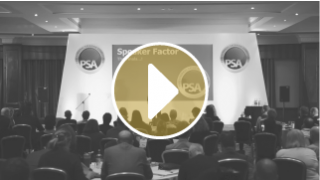 Connect With Craig
Want to be inspired and make a positive difference to your life? Get in contact with Craig today to take your first steps in being an effective leader.
We want to hear from you! You can get in touch with Craig using any of the following ways.
Call us
+44 (0)3332 000 706
Email us
info@craigcollinson.co.uk
Connect