Leaders and Managers are not born, they are made
In most organisations, managers are promoted based on their achievement in particular tasks. When it comes to managing a team though, they generally lack the training and development to arm them with the knowledge and skills to be effective.
Awakening Great Leaders and Managers
Designed exclusively for Senior Management and Team Leaders, Awaken The Leader has been finely developed using Craig's 20 years experience of feedback, coaching & training.
With a comprehensive set of simple modules, techniques and practices, Awaken The Leader is an effective management and leadership programme constructed to empower your staff.
Begin The Trip To Leadership
Leadership Mentoring
Leadership Mentoring is an effective way to develop and expand on talent. Today's executives face volatile, complex, ambiguous circumstances and are expected to deliver at a higher velocity than ever before.
The experienced, impartial, confidential support of Craig Collinson has been shown time and again to help leaders rapidly expand their own perspectives, enabling greater strategic clarity, better decision-making, and more impactful execution.
Sign Up To Craig's Executive Mentoring
Already inspired:
Through his training and speeches, Craig Collinson is already inspiring: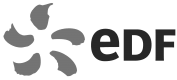 Reviews & Feedback
Forrester Boyd Chartered Accountants have a long standing professional relationship with Craig Collinson. Craig has provided training courses, team workshops and leadership sessions.
David Everatt, Managing Partner – Forrester Boyd Chartered Accountants
Craig is one of our regular trainers here at EDF Energy. We have worked with Craig for a long time and I can honestly say that he is certainly the elite when it comes down to training, mentoring and coaching. I have never met a trainer with such a unique talent for what he does. His style is professional, slick and captivating. It is amazing to see the effects he has on the delegates, most leave his sessions stimulated, revived and championing his work.
Becky Howitt – Training Co-ordinator – West Burton Power Station
I have worked with Craig over the past nine years under various guises. He has inspired many of our staff conferences, delivered innovative corporate training to the whole of the company and stepped in to support resolutions to difficult team issues. His informed, organised and methodical approach has supported my transition from an operational to a far more strategic focus and made that whole process very meaningful.
Bridget Lloyd, Assistant Chief Executive – Boston Mayflower Ltd
Connect With Craig Today!
Take the first steps of giving your management team our successful Leadership Training by submitting your contact details:
We want to hear from you! You can get in touch with Craig using any of the following ways.
Call us
+44 (0)3332 000 706
Email us
info@craigcollinson.co.uk
Connect